Charles Leon Burke B. Sept 25,1935 Cushing, OK son of Opal and Charles Burke.
Wife1 Mary Lorene Hawley B. April 23, 1939 Madill, OK Marriage July 15,1956
Child1 Debra Marie Burke (Jenkins) B. Sept.13,1957 Cushing, OK
Child2 Timothy Charles Burke B. March 13, 1959 Durant, OK
Child3 Jan Ann Burke (Weisenfels) B. Nov.29, 1960 Durant, OK
Child4 Bobby Lynn Burke B. July 26, 1963 McAlester, OK
Wife2 Lois Gore Marriage Nov. 1972
Child1 Jacob Lee Burke Alford B. Oct 7, 1973 Stigler, OK
Wife3 Betty Tillman B. June 5, 1934 Marriage 1974
*Charles has 13 grand children, Ashley Michelle Davis, Dana Renee Jenkins, Joshua Charles Sanders, Jennifer Diane Burke, Jessica Burke, Tyler Charles Burke, Melinda ? , Tara Dawn Burke, Morgan Burke, Bradley Burke, Colby Alford, Nicholas Alford, and 2 great grand children, Halie Kristine Murray, Deyer Seven Boyels. . He now lives in Haskell County Oklahoma.*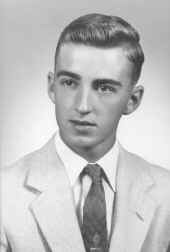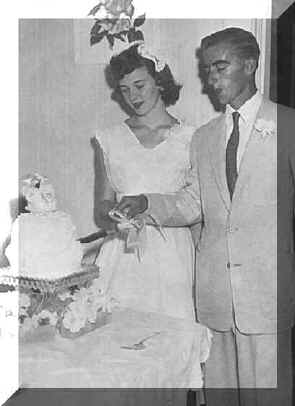 Charles Leon Burke & Mary Lorene Hawley, Wedding day July 15th 1956.